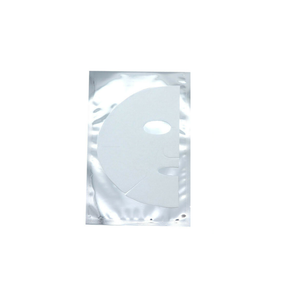 About this product: This is a mask only (no gel included) to be used if you have extra CO2 gel
Gel comes as part of the following 2 packages: 
DJ CARBORN THERAPY CO2 Gel Mask Set (5 masks & 5 syringes)   
or
DJ CARBORN THERAPY CO2 Gel Mask Trial Set (1 mask & 1 syringe) 

Mask:
- Water. Water intensively moisturizes the skin, normalizes hydro balance, eliminates dryness, tightness and peeling.
- Lemon acid. This ingredient refreshes, whitens and tones the skin. It absorbs excess fat, normalizes the secretion of the sebaceous glands, eliminates oiliness. Citric acid exfoliates dead skin cells, renews the surface of the epidermis.
-  Xanthan gum. This component prevents the evaporation of moisture, improves the dispersion and absorption of the cosmetic product by the skin.
 Ingredients: 
Mask: Water, Citric Acid, Xanthan Gum.