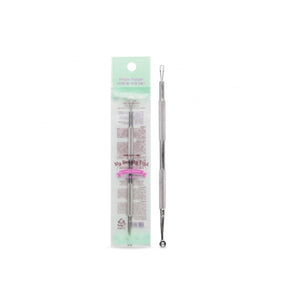 Description
How to Use
More
Description
No sebum, no trouble. The simple and effective dual-type pimple popper.
How to Use
Cleanse thoroughly before use to clarify your skin.
Place a warm steam towel on the face and wait for about 5 minutes for gentle exfoliation.
Gently press the pimples with the popper to squeeze them.
Wipe off the squeezed pimples with sterilizing alcohol or saline solution on cotton and finish with soothing products.
More
We usually receive the most current product versions directly from Korea. While we make every effort to update images and provide accurate and up-to-date information, please be aware that manufacturers may occasionally change ingredients without prior notice. If you are seeking a specific product version, we kindly request that you reach out to us for confirmation. Please note that we are not responsible if ingredients on the box differ from the description in the ingredients section.